Cannabis marketing is a rapidly evolving field, and every fluctuation in society has a profound impact on your overall strategy. There has been no bigger disruption on our cultural landscape this year than COVID-19.
During turbulent times, it is admirable to stay calm. You have a mission to provide healing, uplifting cannabis products to your consumers, and we want to help. Contact GrowthMJ to discuss how we can weather the storm of uncertainty together. Call (310) 577-0000 and schedule a consultation with our dedicated team of marketing professionals.
Accentuate the Positive
We can permanently retire the term "business as usual" after the year 2020. Nothing is the same as it was before the pandemic, and we are all learning to navigate the new normal.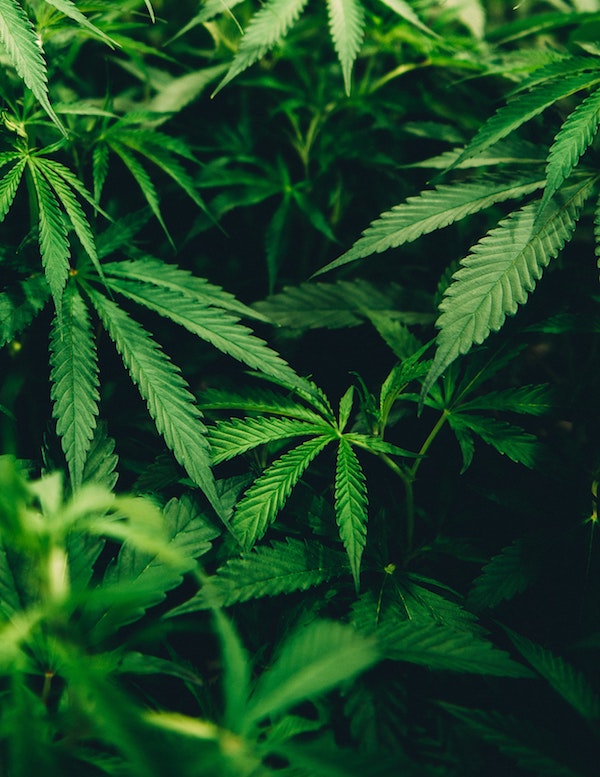 You have worked hard to make your dispensary COVID compliant. You have trained your staff on safety measures, you have adhered to health codes, and you have maintained a modicum of sanity in the face of overwhelming adversity. Now it's time to tout your efforts.
Let your consumers understand just how much you have done to support their continued health. Put their minds at ease by showcasing your social distancing policies so they can be comfortable visiting your dispensary. The phrase "truth in advertising" can be your guide. Acknowledge how difficult the pandemic has been, but assert how your actions are designed to alleviate the stress of our current predicament. Consumers will identify with your plight. After all, everybody is in the same collective situation.
Now that you have earned your audience's trust and identified with them on a personal level, you can communicate the services you provide. Emphasize the upgrades you have instituted in your business to cater to their complex needs. Position yourself as a thought leader in these trying times.
Weed Delivery & Pickup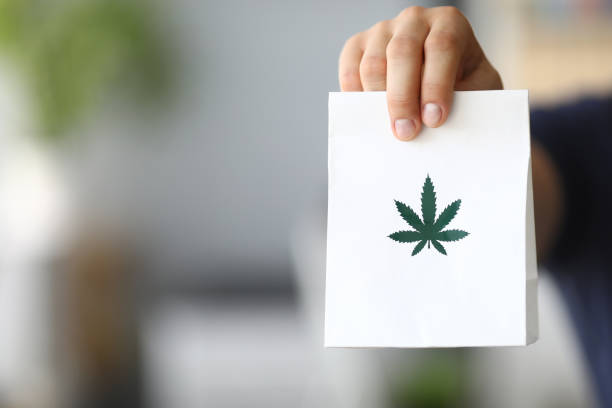 The United States economy was dealt a crushing blow due to the novel coronavirus. Businesses have faltered, unemployment has soared, and confidence has plummeted. But amidst all the chaos, delivery services have flourished.[1] Americans have not reduced their appetite for goods and services, but they are less likely to venture out to shop during the pandemic. That is why enterprising business leaders are catering to their needs directly.
If you offer cannabis delivery services, it is imperative that you publicize your efforts in a meaningful way. "Weed delivery" is a surging search term, so you must include it in your local SEO initiatives to capture the attention of consumers in need. Let people know that you are warming up the car and ready to meet them more than halfway to satisfy their cannabis cravings.
Curbside Pickup
If you do not currently have the means to distribute your products, fear not! Delivery is a complex business, and you should not enter into it lightly. Also, you must study your local laws and regulations regarding cannabis distribution before you slap a sign on your vehicle and declare yourself a weed-on-wheels dispensary.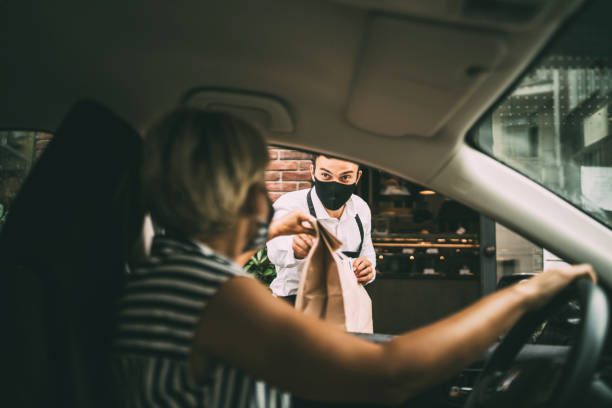 Instead, take a step back and find opportunities amidst the challenges. If consumers are hesitant to enter your shop, find a way to serve their needs just beyond the four walls of your dispensary. Establish a curbside pickup service so that your cutsomers can pull up and conduct their business from the comfort of their cars.
Keep in mind that local laws may prohibit certain cannabis practices. Once you are confident that your curbside pickup initiative is well within the confines of regional regulations, get the word out! "Curbside pickup" is another valuable search term in the cannabis space. Make sure your website accurately reflects your services so that local search queries will intersect your online presence. Pretty soon, the consumers will come rollin' in (literally).
Safety Protocols
We all yearn to resume a sense of normality. There is no better feeling than welcoming your customers into your dispensary and discussing the finer points of your edibles, flower, and tinctures on display. But until we can return to that carefree scenario, we must respect each other's boundaries.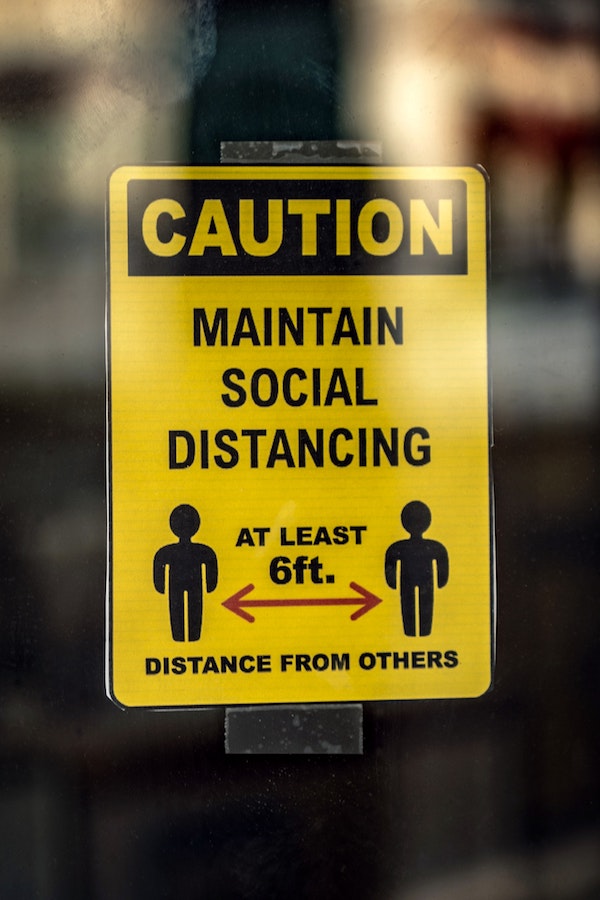 You have most likely cordoned off your dispensary with 6-foot markers on the floor. Show them off! Take high-resolution pictures of your social distancing protocols and share them on your website.
Cannabis dispensaries are ahead of the curve when it comes to crowd control because many shops already had security on hand to regulate foot traffic. Introduce those vigilant employees by showcasing them on your site. By highlighting your security protocols, you serve two functions: you assert your dedication to customer safety and you familiarize your clientele with the staff. By the time consumers step foot in your store, they will already have a lay of the land and recognize a few friendly (yet authoritative) faces from your team.
Overcoming Pandemic Anxiety
Some opponents of cannabis legalization have balked at the idea that dispensaries should reopen during the spread of COVID-19. They did not see the industry as "essential" because they obviously do not understand the core of the services you provide.
Cannabis dispensaries play an important role in the continued health and happiness of our community.
Studies have proven that cannabidiol (CBD) is a valuable compound in the treatment of various neurological conditions as well as many anxiety disorders.[2] [3] Rates of anxiety have spiked during the pandemic. In fact, an estimated 25% of older Americans have reported episodes of panic and/or depression as a direct result of COVID-19.[4] The Center for Disease Control and Prevention (CDC) has even documented a marked rise in suicide ideation since the pandemic began.[5]
To address the surging public healthcare needs, your dispensary is more essential than ever. Let your community know that you are available to remedy their anxiety, but do so in a responsible, respectful way.
Be Relevant, Be Seen, Be Supportive
Billions of internet users are searching for information about the novel coronavirus. Some web surfers check COVID-19 stats daily and others check them hourly. We do not want to get in the way of any vital healthcare related queries, so it is important to craft a pandemic-era strategy that is accessible yet unobtrusive.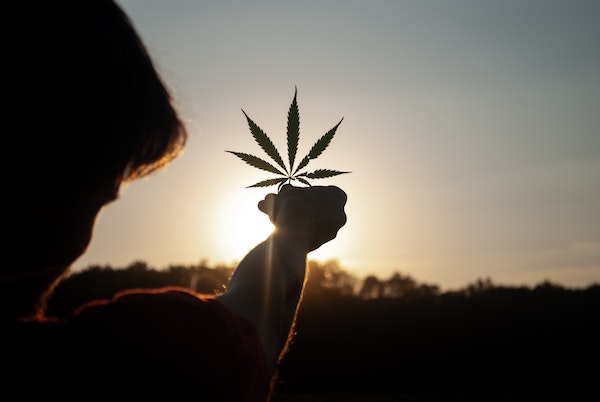 If consumers are searching for relief from their COVID-induced anxiety, you want to be able to help them. But let's focus on exactly HOW you can help them. It would be disruptive (not to mention disreputable) to try and rank for search terms like "COVID relief". You will only intercept users searching for much needed answers to a pandemic that has claimed over a million lives worldwide. Now is not the time to profit off of fear or desperation. You can earn relevant web traffic by concentrating on your goods and services rather than cashing in on fear.
Focus on the types of relief you can offer. If you sell CBD oils and soothing bath bombs, showcase those. Internet users are smart enough to seek the products they need to address their COVID anxiety. You do not need to market to the symptom; you need to provide relief.
The tone of your marketing should be empathetic and reassuring. You can acknowledge the pandemic without exploiting it. Perhaps include a blog on your site about how we're all in this together and your dispensary offers answers to pervasive anxiety. If you need help with the writing process, consult GrowthMJ.
Proven Results
You have built a thriving business. Congratulations! Now let everyone know that you are built on a foundation of customer care. Be present for your community, even in the darkest days of a pandemic. If you need advice or assistance reaching your core demo, let's talk SEO. Together, we can position your dispensary as a leader in the local market.
FAQ
How can I get my dispensary featured at the top of Google's results?
This is consistently the #1 question we get asked, which is why we love to answer with unparalleled results. GrowthMJ rebuilds your website from the ground up, optimizing it for maximum visibility, even in this chaotic era. Contact us online or call (310) 577-0000 to discuss how we can be an ideal partner for you.
References