About GrowthMJ Cannabis Dispensary Marketing
A Message from Our Founder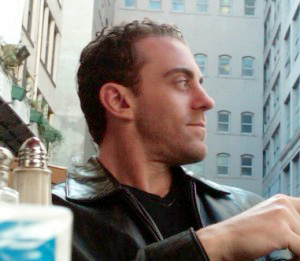 Hello, friends. I'm Steven Fruchter.
We're glad you are interested in learning more about GrowthMJ. We help our partners grow their business in the competitive cannabis space. Our agency is a successful collaboration between technologists, creatives and marketing strategists.
We love to win for our clients.
I'm a trailblazer and an entrepreneur, just like you. For the last 20 years, I have been creating successful web-based businesses. Back when I started this crazy journey, doing business on the Internet was much more of a novelty. But I saw its potential and I followed my passion, just as every business owner must do.
I work in cannabis marketing because I love the business. I have an immediate affinity with cannabis entrepreneurs because I know the feeling of wanting to make your mark on a bold new industry.
Most recently, I was the Chief Technology Officer of a small business that we turned into the largest SEO agency in the plastic surgery space. Prior to that, I was the CEO of Stickam.com, the first massive live streaming video service (of many to follow). At our peak, Stickam had 15 million active members and 220 Million page views per month. We were named the top video destination for teens, even beating behemoths like YouTube, according to Nielsen.
I did my time in Corporate America before I left to chase my dreams in the wild world of web startups. I was Director of Information Security at HMS, Inc., a multinational company that processes over $1 Billion in transactions annually.
Room for Growth
I came to cannabis marketing from a tech background because I perceived a need that I knew how to fill. Because cannabis dispensaries are very limited in the types of advertising they can purchase, the industry is especially reliant on organic gains made by search engine optimization.
I must admit I was shocked when I learned that very few SEO agencies working in cannabis are led by an actual technologist. The top brass at most marketing firms were people promoted out of some sales-oriented role.
It seemed to me that a digital marketing agency deserved a better fit for the captain's chair.
I started GrowthMJ to test my tech skills in the burgeoning cannabis industry and I immediately felt at home amongst the adventurous operators that comprise it. I get a rush out of helping my clients to succeed. I relish the sense of shared satisfaction that comes with a highly-functioning partnership.
Rock Your Results on Google
When Schema.org was first released several years ago, I jumped on it. My prescient move is showing massive results for our clients. GrowthMJ's clients rank better than their competition.
You can get higher click-through rates to your website when using Schema.org because it allows you to hand-sculpt your listing on Google.
For an easy demonstration of the power of Schema.org, do a Google search for your cannabis business and add "reviews" to the query. Websites such as Yelp and Weedmaps show up first, accompanied by a star rating. Schema.org prompts Google to show these stars from your site's own testimonial page. It can also help raise your testimonial page to the top of the list above Weedmaps, Yelp and other review sites.
Very few cannabis sites actually use Schema.org. In fact, only 0.03% of all websites in the world employ Schema.org to mark up their content for search engine optimization.
This showcases the exact problem I see in the cannabis marketing industry. The industry is led by salespeople rather than passionate technologists. True technologists read the latest research and do their own experiments to see how they can further advance their clients' success. Technologists don't settle because we take pride in everything we do. We constantly try out new ideas knowing that any of them could potentially lead to massive payoffs in the long term.
The GrowthMJ Mission
Our mission is to make a significant contribution to the world by creating services and products that reward the curious and the bold. We take a holistic, all-encompassing approach to cannabis marketing. GrowthMJ helps attract high-quality customers who have multiple repeat conversions.
Everything from web design, local SEO, content creation, conversion optimization, advertising, lead management and email marketing are all interconnected.
Everyone says they only hire the best. From what I have seen, the best want to be stimulated by a great mission. I have been blessed to have had the opportunity to work with people who are considered "next level" engineers. I have brought some of these individuals to work with me on GrowthMJ. My team and I show up to work every day to break the current status quo of the cannabis marketing industry.
Thought Leaders in Cannabis Marketing
Our high-quality content leads the cannabis marketing industry. Some agencies say they will write monthly blog posts for you, but this may be just another sales tactic. Count how many words they are actually writing. Usually, it is somewhere around 150 to 250 words. And, is it original content or a whole lot of empty SEO calories (i.e. copypasta)? This is what Google considers "thin content." Google released the Panda algorithm in February of 2011 specifically to assail thin content.[1]
When Google finds thin content, it penalizes your site, which pushes you down in its results page rankings. If enough lackluster content is published on your domain, it will completely ruin your website's rankings. At GrowthMJ, we write 1,500+ word articles for our clients every month. This will help your search rankings by establishing your site as a source for cannabis thought leadership.
Google privileges high-quality, original content that shows expertise, authority and trustworthiness (also known as "EAT").
Google rewards EAT-rich content with the top spots on its search engine results page.[2] This content may also win a one of Google's coveted "featured snippets." Featured snippets showcase the top responses to a searcher's query in a delineated box above the many of the organic search results. Google recognizes the best answers to a searcher's questions with featured snippets.[3]
Conclusion: great content is key to gaining an advantage over the competition.
GrowthMJ Innovates With LeadESP
We can't read minds (that we know of). But, as an ongoing effort to innovate so that our clients can excel, GrowthMJ is currently rolling out LeadESP. LeadESP is an industry-wide game-changer that allows you to actually see your web visitors in real time. You can literally watch their mouse move as they view your website! This insight is sure to optimize conversions by showing your prospects' true interests. LeadESP provides real insights into your potential clients, even showing you all of their social media accounts so that you can better understand who they are.
We Hope to See You Soon! 
I hope this preview of GrowthMJ was helpful. But this is only a glimpse of what makes us different from the rest. We look forward to partnering with you. If you have any questions whatsoever, please don't hesitate to contact us directly. Call us at 310.577.0000.
Respectfully,
Steven Fruchter
Founder / CEO
References
More guidance on building high-quality sites. (2011, May 6). Retrieved March 23, 2020, from https://webmasters.googleblog.com/2011/05/more-guidance-on-building-high-quality.html
Team, T. E. (2019, September 2). The Google E-A-T Score: What Is It and Why Does It Matter? Retrieved March 22, 2020, from https://medium.com/better-marketing/the-google-e-a-t-score-what-is-it-199f889f756a
More options to help websites preview their content on Google Search. (2019, September 24). Retrieved March 23, 2020, from https://webmasters.googleblog.com/2019/09/more-controls-on-search.html