Cannabis Dispensary Website Design
People Make Purchasing Decisions on Mobile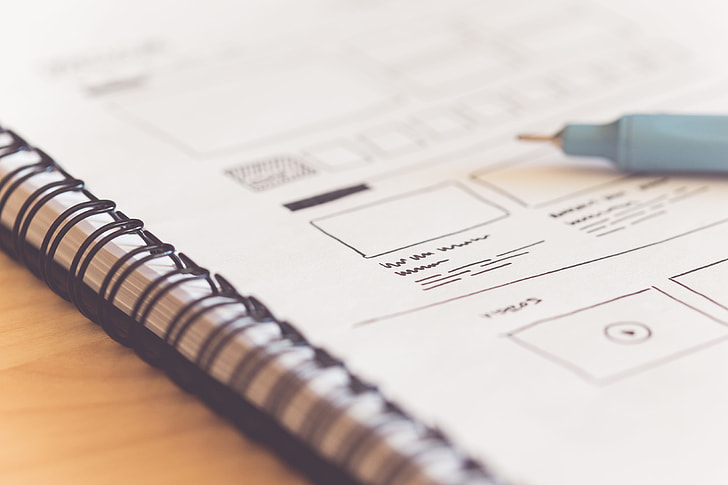 The modern cannabis consumer is connected to the world via mobile and other web devices. To appeal to your future customer, your business must be a touchscreen tap away at the buyer's moment of decision. Your website will be the first (and often the only!) part of your business that most people will ever see. You need a site that is both intuitive and engaging to capture the elusive interest of browsing Google-searchers.
To learn more about what GrowthMJ can do for you and your business, we encourage you to reach out. Call us at 310.577.0000.
What Makes Good Cannabis Website Design?
At GrowthMJ, we believe in a responsive website design that adjusts to the needs of the consumer. A well-crafted website subtly invites the would-be customer to participate in the buying experience with your brand. Your website is more than just a flashy flag you've planted in your virtual real estate. Your website should work for you. A good cannabis website is a lead-generating, conversion-encouraging partner, helping to grow your business with interested new cannabis customers who have been primed to purchase your products.
Our goal at GrowthMJ is to facilitate a smooth and frictionless exchange between your business and its prospective patrons.
Responsive website design aims to create an optimal viewing experience for users. A responsive site is easy to read and navigate. To be truly responsive, the user experience requires a minimum amount of resizing, panning and scrolling to get to your content. No matter what the screen size, your responsive site should seamlessly adjust to its dimensions so that the experience is consistent on every device.
We design with purpose at GrowthMJ so that your website will work for you.
GrowthMJ's approach to web design is indicative of our grander marketing philosophy. We put the customer first by adjusting to their circumstances. We even answer customers' questions before they think to ask them. Effective design is data-driven, just as data analysis can be an art.
Why Responsive Design?
Responsive web design is a results-based approach that simplifies the user experience. It makes your content more appetizing to Google's webcrawling spider-bots. Because good site design caters to the needs of AI algorithms, too. It provides an organized information architecture so that the spiders can easily identify your website's intent and index its content appropriately.
Google Recommends Responsive Web Design[1]
Easier for users to share and link to your content with a single URL
Helps Google's algorithms accurately assign desktop or mobile indexing properties to the appropriate web pages
Requires no redirection for users to have a device-optimized view, which reduces load time
Conserves Google's resources when a bot crawls your site: this helps Google index more of your site's content and keep it appropriately fresh
Your Website Will Be a Leads Generating Machine
Good design is more than skin deep. Make no mistake, GrowthMJ's websites are gorgeous. Our aptitude for aesthetics never fails to delight. But, at the end of the day, your website is a business asset, not an art object. When we optimize your cannabis website for conversions, it will be a leads generating machine.
GrowthMJ's crack team of SEO Samurais are invigorated by the quest for conversions. It's how we keep score. There is no one better at it than us.
We have built custom tools, like LeadESP, that allow you to literally watch how your prospective clients mouse through your website. The information we gather from every new and returning visitor provides you with a clear picture of your current and future customers.
As we disposition your prospects, we can better segment our messaging and refine our approach. Cold, fresh leads may be enticed by informational content, but they are likely to be turned off by the "hard sell." We convert them to the consideration phase of the buyer's journey with strategically crafted, high-quality content that keeps them coming back for more. Leads already in the consideration phase have established a warm rapport with your brand. They may be more inclined to provide their email or to fill out a survey.
If you already have a website, your older content may already be obsolete.
Much of the SEO content that was created in recent years employs an outdated approach called "keyword stuffing." Keyword stuffing is a tactless practice that tries to spam Google's search engine results page (SERP) with an over repetition of irrelevant keywords in your site's content. Google has since recognized this as an attempt to gain an unfair rank advantage and now penalizes these pages.
We edit old content with a better balance of keywords. We write new articles based on our experience and research. Armed with this knowledge, we can craft content for your site that Google will recognize as trustworthy and authoritative. Google rewards expertly crafted content by moving it up in the search ranks.[2]
The bottom line: content is king. Search engine optimization is a dynamic discipline that must thread the needle between an increasingly sophisticated consumer who is allergic to insincerity and Google's ever-evolving artificial intelligence (AI) software.
Custom Website Design
Our websites are custom created just for you.
We do not cut corners with commercial themes. Site design themes are difficult to customize, run very slowly and they make your site feel indistinguishable from the the thousands already out there. We provide mockups of what your new site will look like to ensure you are happy with every detail before we move into the production phase. Then we build your site in a timely manner. We don't launch it until you are satisfied with what you see.
Website Takeover
If you are already happy with the current layout of your website, we can do a website takeover. We re-code your entire site, keeping the same colors and feel while refining and modernizing the design. We also optimize it for search and enhance it for conversions.
Since we are re-doing your entire website, we take this opportunity to make it responsive, or mobile friendly, meaning it will work on any screen size.
GrowthMJ will also re-do your existing website's structure (URLs and hierarchy) to optimize it for high Google ranking. The easier and faster a web spider can read and understand your content, the better your site will do.
Website Design Highlights
Our fine quality websites are custom built for you and must be approved by you.
All websites that we create are Responsive, therefore you will automatically have a mobile website as well.
Websites have unlimited pages.
Websites can have unlimited content, including photos and videos.
Websites are search engine optimized.
Websites are conversion optimized.
Website content can be re-written if needed.
Websites are expandable, it is easy (and FREE) to add more pages.
Websites can be maintained by you, GrowthMJ or both. GrowthMJ does not charge anything additional for website maintenance (including the addition of photos, videos, etc) so we will do the work for you for free.
The Future Is Calling
Learn more about how GrowthMJ can help your cannabis business grow. We are eager to speak with you. Call 310.577.0000
References
Responsive Web Design Basics | Web Fundamentals | Google Developers. (n.d.). Retrieved March 20, 2020, from https://developers.google.com/web/fundamentals/design-and-ux/responsive
Team, T. E. (2019, September 2). The Google E-A-T Score: What Is It and Why Does It Matter? Retrieved March 22, 2020, from https://medium.com/better-marketing/the-google-e-a-t-score-what-is-it-199f889f756a
Nayak, P. (2019, October 25). Understanding searches better than ever before. Retrieved March 23, 2020, from https://www.blog.google/products/search/search-language-understanding-bert/